What We've Learned from 30 Years of Creating LBM Storage
On its anniversary, CT Darnell/Sunbelt Rack looks back three decades to point out how much racking systems have changed.
By Clint Darnell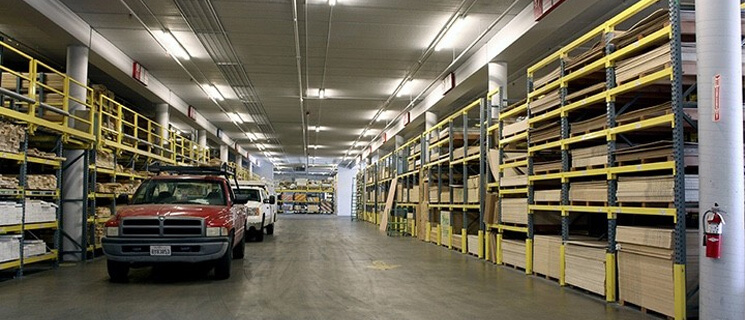 Thirty years isn't long in the history of many lumberyards, but it's a long enough period to show how dramatically racking and storage have changed since the days in 1987 when we opened up shop.
Think back to that time. When CT Darnell/Sunbelt Rack was founded, lumber was piled on the ground. Some of it was under cover, but a lot of it was not. Lumberyards were also a lot bigger. You had mass home construction with lumberyards having to have large amounts of stock.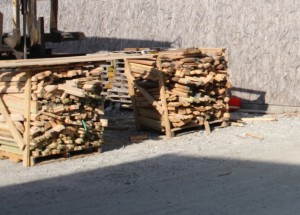 As time went on and companies became computerized and tracked their inventory more accurately, they became savvy and understood the financial consequences of not properly storing their lumber. They understand the cost of cull, that "touch" costs, and that customer experiences matter.
Lumberyards have also gotten more condensed. When Southern Lumber and Millwork in Charleston, S.C., dropped to 5 acres from 7, we started building vertically.
In other cases, we became experts on the dimensional sizes of a huge number of products so that we could design racking systems that used every inch of space. And in the case of Ganahl Lumber's 4-acre yard in Pasadena, Calif., we worked in areas where being just 1/8th of an inch off would be ruinous. And when the sack goods area saw bigger sales than had been anticipated, we developed a push-back racking system that tripled the area's holding capacity without expanding the footprint.
The net result? Pasadena's 4-acre yard has 90% to 95% of the SKU offerings as Ganahl's 20-acre flagship facility in Anaheim.
Other changes led to a further evolution of how dealers operated. The glory days of mass home construction have passed, so serving remodelers comprises a bigger share of dealer revenues. Meanwhile, distribution systems deliver every few days. And inventory variety has increased while gross stock has decreased, so you have faster turns of more variety.
Millwork shops also were much different back then. In the late '80s, all of the millwork storage as well as the handling of windows and doors was done by hand. Such labor-intensive work doesn't make sense for such a high-margin category; you want to touch those products the least so you can limit damage. As a result, we developed millwork stack racks: moveable, stackable storage systems for windows, doors, and other products.
Another area that has changed a lot in the past 30 years is the layout/look of a yard. Dealers tout the importance of having good-looking, clean, organized spaces inside. Among the reasons why, two stand out: An improved customer experience and a more efficient traffic flow.
Contractors want to go somewhere where it's easy to find what they need. Everything deserves to be laid out in an organized fashion; for example, lumberyards can be laid out in the order of materials you need for a house being built. A contractor will know exactly where he needs to go to get the materials he needs.
Over the years, we've helped to organize lots of yards. Some boosted traffic flow via a drive-through route where customers pick and load their own materials. At other dealers, we've seen the emphasis placed on organizing the yard so that the materials picked most are the easiest to locate and pull from the racks. Dealers urge us to work with them to protect materials better and handle it only when necessary. The result is less damage, better fork-lift traffic, a safer environment, and improved customer service.
Delivery systems have seen improved customer service at the home site. Clearly, piggy-back lifts are the biggest change. Another has been the increased use of cranes that can put drywall into the second and third floors of a house. Both use less labor to get more done.
Engineered wood first appeared in the late 1960s because of their special characteristics, particularly their long length (48 to 60 feet) and high cost. Such products often get delivered by rail car, you can't lay them on the ground, and you need special saws to cut them. With the increased sales in all markets of engineered wood products, it was necessary to develop new storage systems and cutting sheds to accommodate them.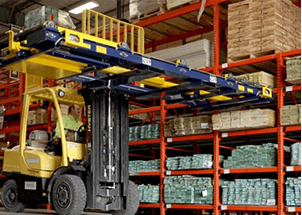 Power bins are another sign of how yards have evolved. Exterior PVC trim boards, composite decking, and certain specialty boards all are flexible, so they're hard to store and hard to handle. There are now so many colors and so many skus; that's a lot of Inventory variety to store.
All of these changes have helped with safety. With the rising cost of worker's comp insurance, increased scrutiny by OSHA, and the aging of the average lumberyard employee, we've learned it's important to mechanize the work as much as you can.