Not your average run-of-the-millwork

How Zuern Building Products & Design Center and CT Darnell and Sunbelt Rack transformed an existing warehouse into a single-source distribution center.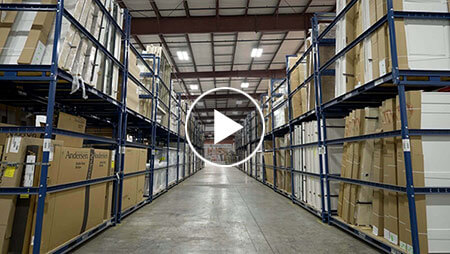 "Besides all the efficiencies – which are great – this new facility has attracted new and existing customers to purchase more product categories. We are truly offering industry leading storage and care for our customers and their products."
When Zuern had some radical ideas for a vacant 60,000 square foot warehouse they purchased, they knew just who to call for a little inspired collaboration. CT Darnell and Sunbelt Rack had been long-time partners on multiple successful storage solutions in the past, and they didn't want to waste any time getting started.
Windows, doors, millwork, and cabinetry can be finicky to supply. Their very nature requires the ability to store multiple unique shapes and sizes. And, unlike other building products, these product pieces can often be more sensitive to moisture and temperature. That's when Greg Zuern got the idea to centralize all his windows, doors, millwork, and cabinetry into one climate-controlled hub. "Between the cold, damp weather putting our stored products at risk and the inefficiency of navigating multiple storage facilities for different SKUs, having one centralized distribution center just made sense," explained Zuern. So they bought a vacant warehouse centrally located to all four of their locations.
Rick Stout and his CT Darnel and Sunbelt Rack team hit the ground running. "We've done a number of great projects with Zuern through the years, so it was easy to engage with the key players quickly and efficiently."
Brendan Kons, Financial Controller at Zuern, agreed. "Rick and his team did a deep dive into all of our inventory, deliveries, and turn times and came up with a comprehensive game plan for the new location." Indeed, Sunbelt Rack worked closely with Zuern from design all the way through execution.
An initial CAD overlay of the entire building helped inform the recommended mix of standard and customized steel racks for their over 600 SKUs. "The building had some existing support columns we had to navigate around, but our plan maximized the space for more storage and for easy access and picking too," said Stout.
"I'll admit, we worried that it was a little bit of overkill," said Kons, "so we agreed to about 90% of it." Construction started in late December in 2019. "Once they got here it was pretty seamless," said Zuern Warehouse Manager Tom Schulz. "They asked a lot of good questions, and I only made one or two small changes. The crew was awesome!"
After finalizing the design, the Zuern racking project took approximately six weeks to complete. By any measure, it was a true success story. "Besides all the efficiencies – which are great – this new facility has attracted new and existing customers to purchase more product categories. We are truly offering industry leading storage and care for our customers and their products," said Kons. "We're already ordering 30 more racks than what Rick initially proposed." He smiled. "I guess I should have listened to him the first time."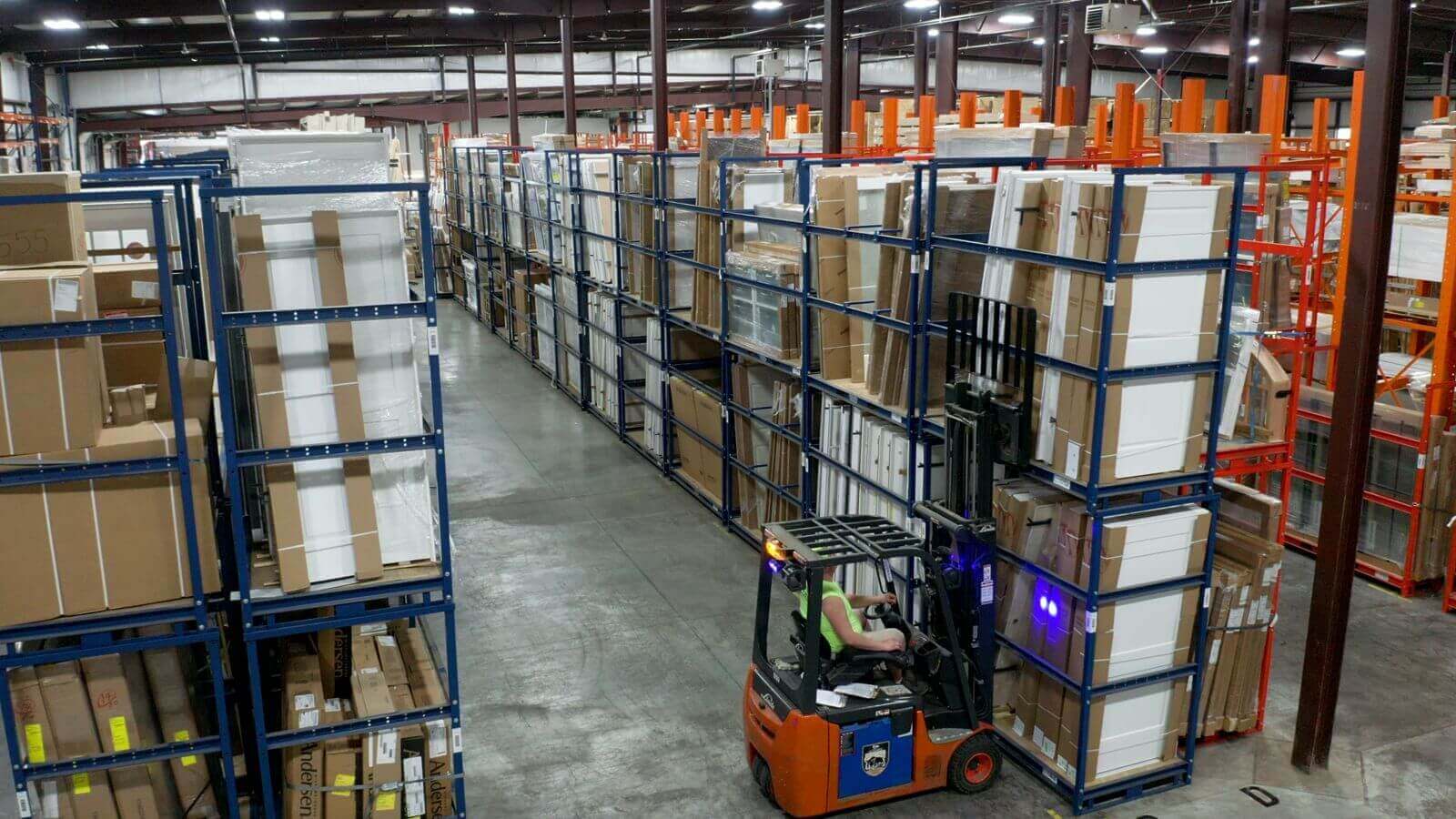 Marketing advantage of being the only building materials supplier in the region that has a climate-controlled millwork distribution center
Trim orders picked 50% faster
Product identification has improved (quicker and easier to find)
The ability to load each truck to maximum capacity has translated into an additional $8 million in product deliveries in just two additional truck trips
Reduced number of trucks from seven to five
PowerBin system maximized inventory efficiency and increased SKU count by over 15%