We're with you every step of the way.
Not only is Sunbelt Rack the leading line of storage systems and metal buildings for the LBM industry, but its sister company, CT Darnell Construction, is the industry's leading general contractor. CT Darnell has designed and built solutions for more lumber and building material retailers than any other company in North America. Our experience encompasses designing and constructing retail spaces, warehouses, and production facilities for hundreds of hardware stores, lumberyards, and building material wholesalers.
Projects range from greenfield sites to expansions and remodels, to integrated rack-supported building systems. Our team of designers and project managers can oversee your project from start to finish, providing unmatched value and expertise. Since we are integrated throughout the process, from design inception to construction, you as an owner gain several advantages: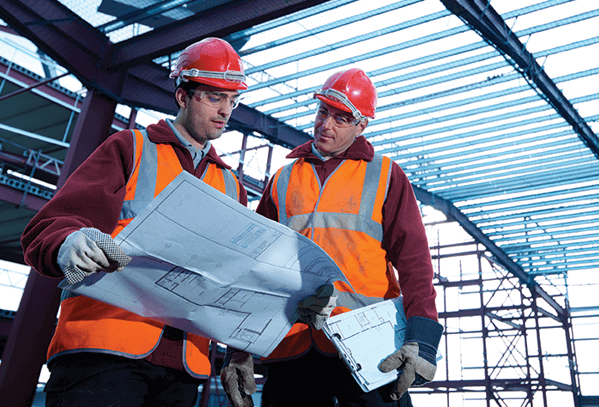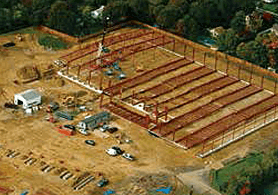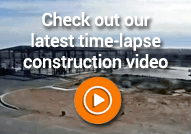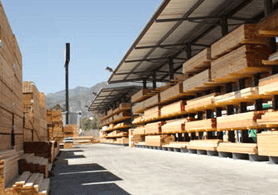 Centralized project coordination
Reduced chances for mistakes and miscommunication
Increased speed
Lowered costs
Reduced stress and need for your personal management of project
Total integration of storage systems and structures
Another often overlooked advantage to working with us, is how we help you manage your relationships with your contractor customers. By working with us, you can honestly tell your local contractors that you selected a national LBM industry expert for your project, because you wanted our special expertise. That way, you don't have to pick and choose between your contractor customers and risk offending some of them.
We will deliver your project using a mix of local subcontractors and locally licensed architects and engineers, along with our key national component vendors and traveling subcontractors. This gives our project construction team an ideal combination of specialized LBM industry knowledge and local expertise.
So don't think of us as just "the rack company," or "the metal building company." We are your total construction solution.