Meet the Connectors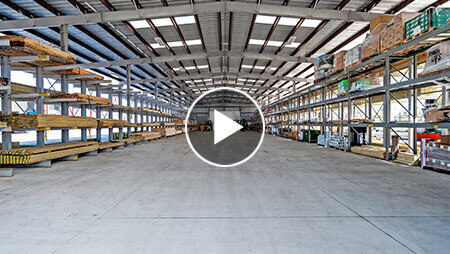 "I wanted someone with deep experience in LBM to help us not only build what we wanted but to build it right for our business."
When Townsend Building Supply built its largest full-service yard from the ground up, it assembled an architect to create its vision and a general contractor to bring it to life. But when that team needed someone to help bridge those two worlds – to speak both languages while adding expertise at the point of build - they brought in a familiar partner, CT Darnell Construction.
The world is at a halt. Businesses are on life support – waiting for a vaccine to save the day. But not Townsend Building Supply. They've got other plans. Big plans.
Determined to build their green field lumberyard, Turner Townsend, CEO of Townsend Building Supply, put together a team to get the job done. J Michael Lee Associates, Inc. was the architectural firm tasked with bringing its vision to life. While GenCon Associates would be the general contractor to make it happen. But given the scale and scope of this comprehensive new build, Turner tapped a familiar name in Townsend's history, CT Darnell Construction, to help pull it all together.
"We had a great team for this project and a good idea of what we wanted. But we all know the devil's in the details," quipped Turner. "I wanted someone with deep experience in LBM to help us not only build what we wanted but to build it right for our business."
With deep roots in lumber and building materials through its flagship company, Sunbelt Rack, CT Darnell Construction has earned an unparalleled reputation in LBM and has designed, constructed and transformed more lumber operations than anyone in the country.
Townsend's initial connection with CT Darnell actually precedes C (Clint) and T (Travis) and goes all the way back to their father, Alan Darnell, who helped Townsend with racking systems back in the 90's. In more recent years, Senior Sales Manager, Rick Stout has continued the longstanding relationship – assisting with a variety of projects along the way. According to Rick, "The Townsend new build is a great example of how we (CTD) can help our partners. Sometimes we serve as a racking provider. Sometimes we're the GC. And in this case, we were the racking and metal building subcontractor executing the plan. Our broad range of experience and services allows us to meet our customers where they are." More than that, Townsend leveraged CTD's expertise in both design and build; trusting them to make sure communications between all three partners were seamless, clear – and effective.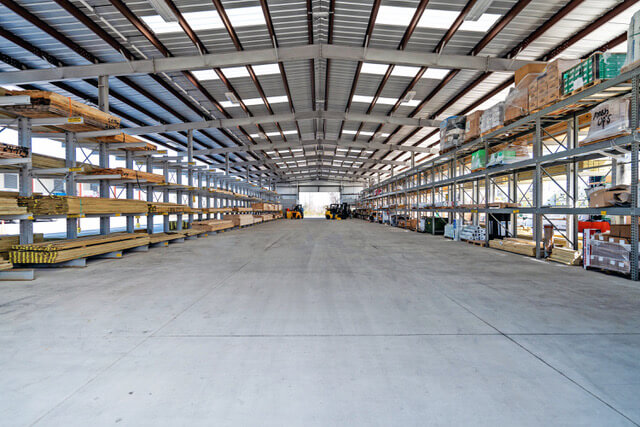 Overall, it was a solid design and plan. But CTD was able to identify some opportunities to maximize Townsend's investment while still delivering the intent of the initial vision. In one case Rick was able to suggest a steel alternative to a more expensive tilt-wall concrete build option in the original plan – at a significantly lower cost. "We loved the design and the look behind the original idea but were thrilled that CT Darnell was able to reimagine it in a more affordable, but just as effective, all-metal structure," exclaimed Turner.
From metal construction alternatives to labor-saving racking systems like Sunbelt Rack's proprietary PowerBin racking system to a number of space-maximizing racking innovations, CT Darnell Construction delivered the final smash in this collaborative 1-2-3 punch.
"The lumber business – like all categories – has its quirks," said Stout. "We're just glad we were able to help shed some light on them during the build-out so we could add value to the client and to our project partners."
Today, Townsend Building Supply's newest location in Panama City is a thriving post-pandemic addition to the panhandle's burgeoning construction supply business. At just over 9 acres, it boasts three pre-engineered metal buildings; including a significant retail operation, a convenient drive-thru building, a fully operating lumberyard, and modern racking systems.